I'm happy to present my third set of icons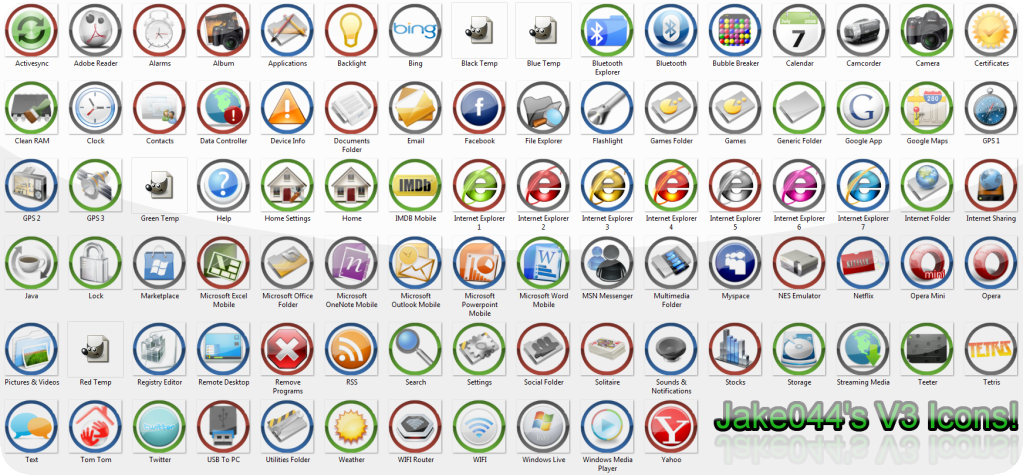 The Icons are transparent, and they dont have the white box background:

I'd like to thank everybody over at MobileUnderground.info.
I found various icons around the web and customized them myself.
I'm not very good at making cabs so you have to use an icon changer like, HComber and what not.
Installation: UnRAR the file and extract the icons to a folder on your SD card.
I also included my background templates in .xcf(GIMP format, maybe Photoshop too, idk) just in case you want to add your own icons.
Feel free to request some icons too!

If you want to use my icons in your ROM, please PM first.
Download and original thread:
http://www.mobileunderground.info/sh...5781#post35781
Alternate Thread:
http://forum.xda-developers.com/showthread.php?t=689655
Donations are appreciated!