11-27-2009, 05:12 PM
"MODS"

Offline

Pocket PC: Touch Pro 2/Thunderbolt

Carrier: Verizon Wireless

Location: NorCal

Join Date: Sep 2008

Posts: 3,984

Reputation: 22765

Mentioned: 0 Post(s)

Tagged: 0 Thread(s)

Guitar Hero 5 coming to WinMo soon!
---
Look for this game to be available for purchase soon. For QVGA, VGA and WVGA devices too! Just thought I'd share the news, so those who like these games, could know it was about to release.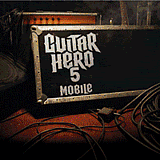 http://wireless.ign.com/objects/012/012106.html
http://wireless.gamespy.com/wireless/guitar-hero-5/
__________________
~My Ultimate WVGA Wallpapers Collection
~
Donations accepted
not expected!