Dolphin Browser Beta (with Dolphin Engine) [Updated v1.3.0]
Dolphin Browser Beta is the highest performing HTML5 browser available today.
Thanks to Dolphin Browser Beta's canvas rendering, it's the most sophisticated HTML5 rendering browser available and it's Flash compatible.
Note: To try Dolphin Engine, you will need an OS of Android 2.3+ or 4.0+.
Download: http://goo.gl/PpDw2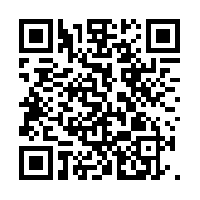 Latest version on Google Play: v1.3.0
Recent changes in v1.3.0:
1. Super fast and more powerful with our latest engine technology
* More stable HTML5 support
* Even faster page loading speed
* Much smoother experience when click, zoom and scroll on web pages
2. Various stability and performance improvements
Information on Google Play:
https://play.google.com/store/apps/d...browser.lab.en
Previous Releases:
V1.2.0
1. Android 4.2 support! Woo hoo!
2. Sidebar Precision: Improved left and right sidebar sliding so it will not interfere when scrolling on a webpage
3. Even faster loading: Dolphin predicts what you want next and opens it so you can access it fast (available only on wifi)
4. Improved compatibility for Add-ons
5. Stability and performance improvements on private browsing and Hot Apps
6. Improved Tab and Address Bar: Optimized for all Android tablets
V1.1.1:
1. Faster loading: Pre-loads site info so it is ready when you need it (WiFi only)
2. Magnifier: More accurate with links you're clicking with a magnifier
3. Private Mode: Brand new features, surf the web without leaving a trace
4. Autofit: Webpage text fit the screen automatically when zoom in/out
5. Saving images: Save images on all devices
6. Overview mode: Improved performance in overview with fitting screen to width and tap to zoom
7. Various stability and performance improvements
V1.1.0:
480 Highest score on html5.com
1394 on Google's benchmark test Octane
1413.2ms – the fastest score on Javascript benchmark test, Sunspider
First and only browser to make it to Ring 2 on Facebook's HTML5 benchmark test, Ringmark
V1.0.9:
Improved HTML5 support
Improved JavaScript performance
Various stability and performance improvements
V1.0.8:
Page loading: Improved page loading speed, especially when in poor network connection
Various stability and performance improvements
V1.0.7
Improved HTML5 game support: Showcase Games

X-type
Nutmeg
Lunch Bug

Nexus 7: now compatible with Google Nexus 7
Page rendering: improved support for NVIDIA Tegra 2 GeForce and Adreno220
Fixed screen display issue on Android 4.1 devices
Fixed login issue on Android 2.3 devices
Various stability and performance improvement
If you have questions, you can contact them via:
support@
dolphin
-browser.com
Or Blog:
Dolphin Browser Beta | Dolphin Browser
All Credit to Dolphin Browser Blog