So my favorite sport IE just got better! The company just made some new ones with built in controls and mic! Not to mention the sick new color combination which I'm really digging! Awesome sound and crazy sound isolation make these great for the gym! All this plus a few more neat things make these a definite win. Here's a write up on these cool IE's that continue to amaze me.
In Box Contents: IE buds, extension cable, armband, plenty of tips in different sizes, manual, carrying case, and two shirt clips!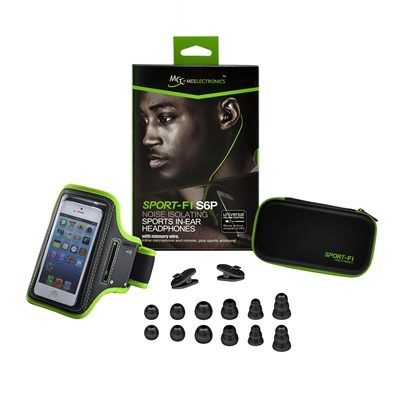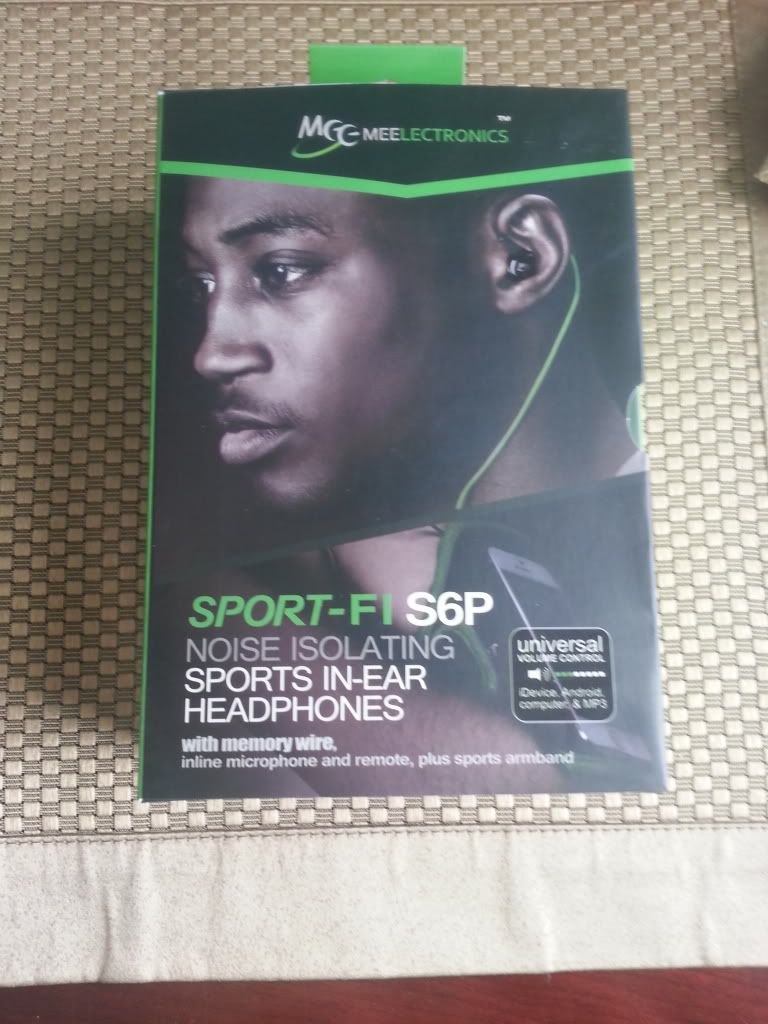 Look:
New color combination for these guys and it couldn't be any better - green and black! They scream workout every time I see them. Really vibrant green color is very attractive and yet they look like refined. Definite win here!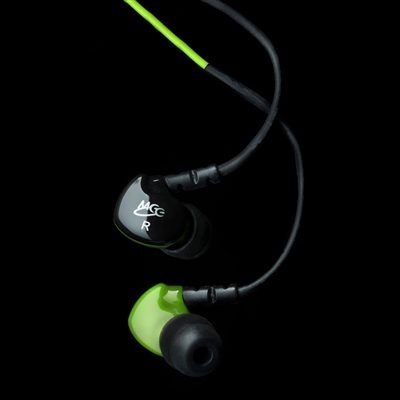 Fit:
As is customary from MEELECTRONICS fit will never be an issue. These come with loads of tips in all styles as shown in the pictures. Small medium large - single double triple - you'll find something that fits you. Now here's possibly one of my favorite features here - memory wire. This feature allows you to custom for the IEs around your ear and they'll keep that shape until you decide to change it. This makes them awesome for everything sport! You can run as fast as you want and jump as high as you can, they're staying! The pictures will show what I mean.
Durability:
I am finishing up my second week of using these guys working out everyday at least 1hr. They are marketed for sport and being sweat resistant. I have ruined several headphones due to sweat - I sweat buckets - but these are still going! I haven't noticed any problems on either the headphones or the remote even after many hours of sweat pouring on them. Gotta say I'm impressed!
Sound:
Beautiful! I love it. Are they studio monitor quality ? No lol and they're not intended to be. Are they the best sport IEs I've tried? Definitely! They give me good bass and very clear sound! After burn in period the sound got progressively better and clearer. Crazy sound isolation!!!! This is probably what makes the music sound even better. I like the sound on these better than my bose or my Sennhesier sports. Phone calls were very clear both ways although not as clear as earpiece. Mic was the same as talking on the phone as reported by people I called.
Major plus here was the cable being pretty silent compared to other IE buds. Cable noise drives me crazy!! Thankfully these didn't have that problem.
IMPORTANT!!!
Crazy sound isolation! That's a huge deal when you're in noisy environments and want to get away from the noise BUT it can be an issue if you're running out in the street with traffic so just a heads up! They're awesome at gym since its crazy noisy there and they have horrible taste in music lol great for studying at the library also even without anything playing

Only bad thing I can say is that I pushed the pause button a few times on some machines but that was my fault for not clipping them right. Also I pulled out the extension a few times but again I had them unclipped and was being careless. While using the armband (which you should if you're working out anyways) they're problem free .
By the way the armband is pretty cool. You can use the touch screen but it's still protected. In was able to fit my gs3, iPhone 5, and gs4 pretty well so that works out perfect.