Hello All,
The Await is over Now the Real 3D Soccer Action On Play Store For Free.

Flick Soccer 3D >>>>> Available On Play Store !!

Flick Soccer 3D comes with some great soccer action for you. Experience the ultimate Soccer action come live on your screen.
Game Objective:
Game objective is to play through the career mode and become legendary soccer player, earn experience points and unlock other game modes.
Game Modes:
• Career Mode
1. Play: You can play from beginner to legendary. Level up by playing matches, scoring goals and earning xps.
2. Practice: Get the real feel before the action starts, practice as much as you want
• Arcade Mode
1. Penalty: Play penalties and play for as much as you want unless you have missed 5 shots. You have to make high score in this mode
2. Free kick: You can play as much as you want unless you have missed 4 shots. You have to make high score in this mode as well. You can choose the positions manually. Obstacles are auto generated as per the player's difficulty level in career mode
3. Challenges: You get to choose from a set of challenges to play with. Challenges will unlock based on experience points, and trophies are awarded for completing the challenge within given time
Levels of Action
There are 5 difficulty levels:
•Amateur
•Semi – Pro
•Professional
•World Class
•Legendary
Note: Earn more XP and unlock each level. Obstacles will be tougher as he climbs up the levels.
Obstacles
* Goal Keeper (Primary obstacle)
* Defender (comes in higher levels)
Collectables
• Trophies, Coins and experience points – CAREER
• Coins and score
Play Store Link:
https://play.google.com/store/apps/d...es.flicksoccer
Screen Shots: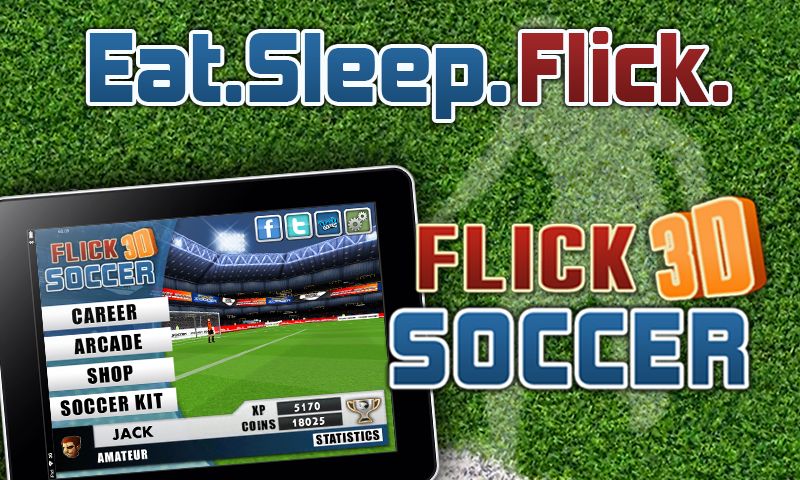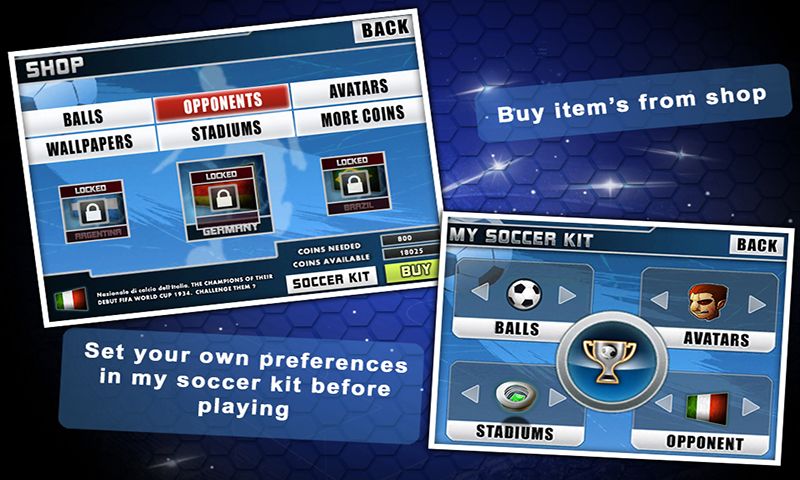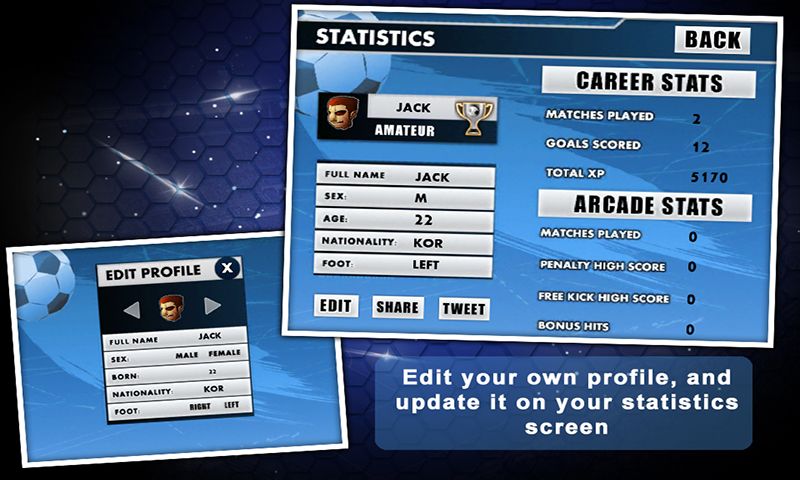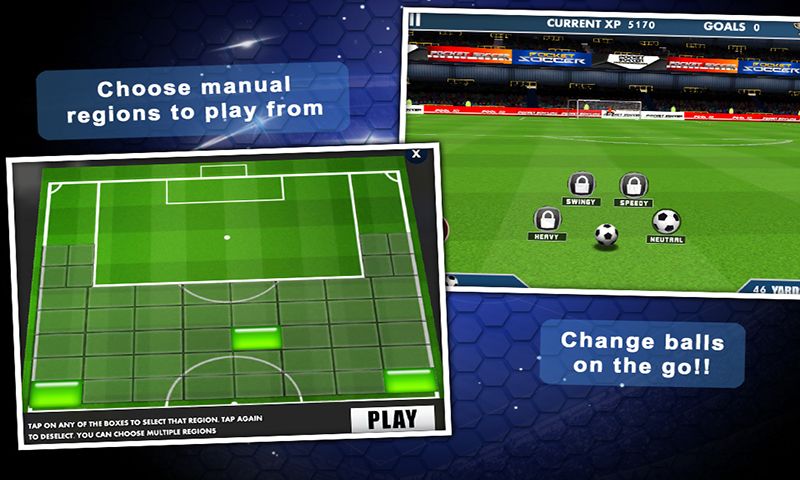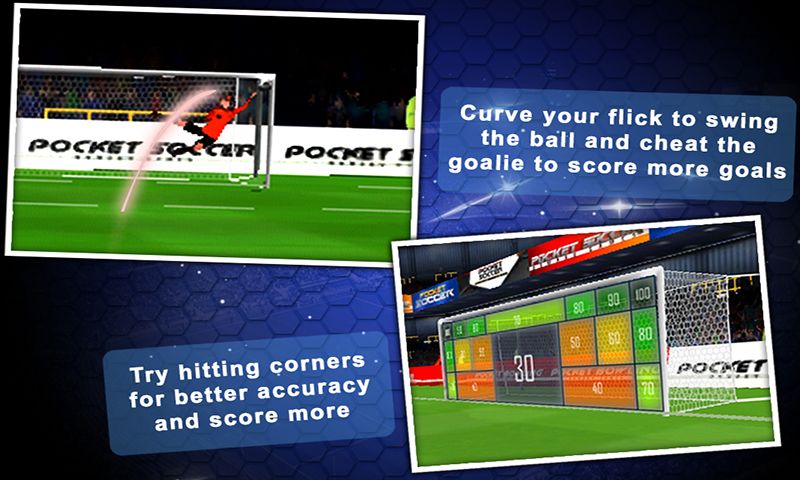 Hurry Up, Download Your Copy Today,
Have a nice day,
Thanks,
Dumadu.